C h e e k y   S w i n e   H o g   R o a s t   L t d .
---
FIRST CLASS HOG ROASTS IN MANCHESTER & CHESHIRE
Manchester | Cheshire | Knutsford | Poynton | Cheadle & Cheadle Hulme | Bramhall | Warrington | Oldham | Macclesfield | Stockport | Heald Green | Wilmslow | Woodford
CHEEKY SWINE HOG ROAST LTD
---
FIRST CLASS HOG ROASTS IN MANCHESTER & CHESHIRE
Manchester | Cheshire | Knutsford | Poynton | Cheadle & Cheadle Hulme | Bramhall | Warrington | Oldham | Macclesfield | Stockport | Heald Green | Wilmslow | Woodford
A Passion for Quality
Cheeky Swine Hog Roast Ltd is all about quality of service, and of course, quality of food. We love what we do, and are forever improving our menus and recipes to strive for the absolute best experience for our customers.
Only Local Produce
All of the meats used for the Cheeky Swine hog roasts and barbecues are sourced locally in Cheshire. This way we know the animals have been treated, fed and cared for properly with a healthy, active lifestyle.
Going The Extra Mile
Cheeky Swine is not just about providing an unforgettable hog roast – the team here we put time and thought into an extended menu complete with sides and even our very own branded chutneys and jams.
"We hired the cheeky swine hog roast for our charity event at the salon and I recommend Luke 100%, he delivers an amazing service with great quality food. He\'s very professional and organised, with a very good hygiene rating which we totally agree with as he was immaculate, we would highly recommend and will definitely be using this service again, thanks Luke you did a great job!"
"Luke and Leah did an amazing job both with the hog itself, but the salads, buns, their tent/set up and equally important their customer service! I had fantastic feedback from my guests and the night was hugely successful in large part to the Cheeky Hog Roast! I would highly recommend them and will most certainly use their services again should I have another event."
"As a family we have had outside caterers before and they were good but Luke and Leah surpassed our previous experiences and were excellent. Communication was excellent, presentation was excellent, prices were excellent and the food was delicious. Plenty for everyone and everyone loved it. Very professional set up with the hog roaster and professional food presentation."
CHEEKY SWINE AT BRAMHALL'S GOT TALENT
After providing a hog roast at Bramhall Festival in June, Cheeky Swine Hog Roast Ltd were invited back to cater at Bramhall's Got Talent 2015 this October. We always enjoy catering at public events, especially when we get a first row seat to watch all of the on-stage performaces.
It was an amazing event! There were some great performances and so many people turned up to watch their friends and family members perform. Take a look at the footage we got on the day…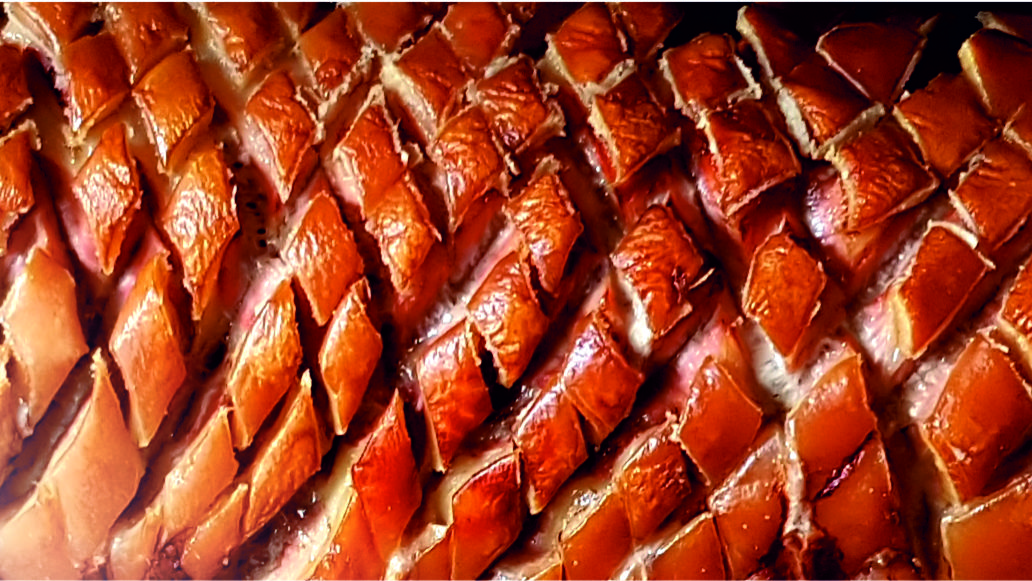 HOG ROAST CATERING
With an extensive menu and home made recipes used across our selection of sides, starters, sauces and meats, Cheeky Swine are known for going the extra mile when it comes to food preparation and flavour when catering a hog roast service. We offer so much more than just a hog roast. We even develop our own chilli jams, all of which are designed specifically to accompany a fresh meat sandwich, ranging from a mild-spiced flavour all the way to extremely hot for those of you that enjoy the heat!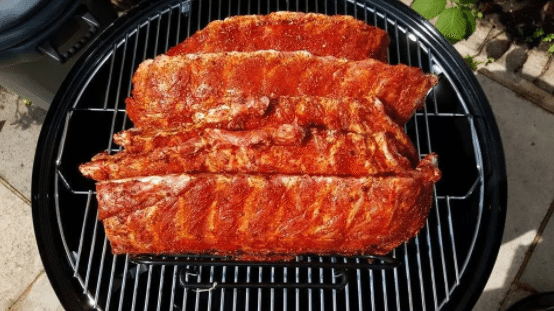 BBQ CATERING
Not only do we offer an extensive meat roast menu for our catering services at Cheeky Swine Hog Roast – we also provide first class BBQ catering services for a truly unique event. A feast of chicken, lamb, pork and beef are all available in a selection of dishes on our BBQ menu. We can either deliver your food for you to cook yourself or you can hire us as your BBQ caterers for your event. We highly recommend BBQ catering for the meat lovers who are planning an outside event and are looking for a new and unique way to celebrate.
THE MAD HOGS AND WINGLISHMAN HOT WING CHALLENGE
This year, Manchester's Cheeky Swine Hog Roast Ltd met up with Canada's Mad Dog Cafe & Market to host what turned out to be a very eventful hot wing challenge.
Round 1 – With Team One going first, each team has 30 seconds to eat 3 wings per team member. No drinks allowed. Those who finish the wings are through to the next round.
Round 2 – Finalists from both teams compete with each other. They must eat one wing per 30 seconds. If you move onto your next wing before your first 30 seconds are up… you're out! If you don't finish your wing before the 30 seconds are up… you're out!
Sudden Death – If all wings are finished, one more challenge remains…
WHY CHEEKY SWINE?
So what makes Cheeky Swine different to other hog roast companies that provide hog roasts in Cheshire?
 NCASS Members
 5 Star Hygiene Rating from the SFA
 Family-run & Friendly
 Home-made Recipes
 Punctual & Professional
Cheeky Swine have provided hog roasts in Cheshire & Manchester areas for weddings, birthdays, festivals, markets, corporate events and more.
We take hog roast catering to a whole new level with home-made meat rubs, appetisers and sides, as well as our own Cheeky Swine Chilli Jams to accompany our selection of meats.
Send us a message for more information…